By Lambert Strether of Corrente.
Patient readers, this Water Cooler will still be not up to scratch, because I need to rebuild a Twitter account with new follows. Silly me, I did not prepare for this day. I will be back shortly with more on Iowa after I put in a laundry. –lambert
Trade
"The U.S. is hatching a plan to wean American 5G cellular networks off Chinese supply chains. The White House is working with big U.S. technology companies to build software that would reduce dependency on Huawei Technologies Co.'s equipment by allowing 5G developers to run code atop machines from nearly any hardware manufacturer" [Wall Street Journal]. "[The U.S.] wants to map out a path where most domestic 5G architecture and infrastructure would be built by American firms or companies with a big U.S. presence… Partners in the nascent plan include Microsoft Corp., Dell Inc. and AT&T Inc. But unseating Huawei, the world's top seller of telecom equipment, could be a tall order given the U.S.'s late start." • First, industrial policy? Huh? Second, followers always want interoperability. Sometimes they achieve it!
Politics
"But what is government itself, but the greatest of all reflections on human nature?" –James Madison, Federalist 51
"They had one weapon left and both knew it: treachery." –Frank Herbert, Dune
Here is a second counter for the New Hampshire Primary, which is obviously just around the corner:
* * *
2020
Alert reader dk (not to be confused with DK) is in the process of developing the following interactive chart.

NOTE: We still do not have complete esults from Iowa as of this writing. So there's no point speculating on a Biden implosion, any more than a Buttigieg victory. However, if Biden did in fact drastically underperform the polls — unlike Sanders, then Buttigieg and Warren — I would speculate conventional wisdom needs to be inverted: The youngs turned out, and the olds did not. NOTE: Possibly because Biden's Social Security record was made known?

We have a new national poll, YouGov as of 2/5/2020, as od 12:00 PM EST. Biden and Sanders are the pick of the litter, trailed by Warren and, horridly, Bloomberg, as in the polls we saw yesterday, has lapped Buttigieg. I have returned to three-days average.

The numbers:

And new polls from Emerson and Suffolk in NH:

NH numbers:

Sanders running away with NH, as indeed he should.

CAVEAT I think we have to track the polls because so much of the horse-race coverage is generated by them; and at least with these charts we're insulating ourselves against getting excited about any one poll. That said, we should remember that the polling in 2016, as it turned out, was more about narrative than about sampling, and that this year is, if anything, even more so. In fact, one is entitled to ask, with the latest I boomlet (bubble? (bezzle?)) which came first: The narrative, or the poll? One hears of push polling, to be sure, but not of collective push polling by herding pollsters. We should also worry about state polls with very small sample sizes and big gaps in coverage. And that's before we get to the issues with cellphones (as well as whether voters in very small, very early states game their answers). So we are indeed following a horse-race, but the horses don't stay in their lanes, some of the horses are not in it to win but to interfere with the others, the track is very muddy, and the mud has splattered our binoculars, such that it's very hard to see what's going on from the stands. Also, the track owners are crooked and the stewards are on the take. Everything's fine.

* * *

Patient readers, I'm still a bit discombobulated from the Iowa caucus. The arrogance and contempt shown by the Iowa Democrat Party, the Democrat Party, and the political class generally, not merely for the volunteers and staffers who worked so hard, but for the democratic process itself, is stunning, even to this hardened cynic.

Biden (D)(1): "Biden's poor showing in Iowa shakes establishment support" [Associated Press]. "Most precarious for Biden: Some of the would-be donors he could win over with a strong showing are giving new looks to Bloomberg, the former New York City mayor whose entire strategy of sitting out the four early nominating states is pegged to the possibility that Biden falters. Bloomberg, one of the world's wealthiest men with a net worth approaching $60 billion, isn't asking for money. He's simply looking for support that could cut off financial lifelines to Biden, whose campaign reported just $9 million cash on hand to start the year." • Quite a deal for those donors. "I don't want your money. Just don't give it to anybody else."

Biden (D)(2): "Joe Biden faces down angry protesters who accuse him of groping in his first New Hampshire event since the party's Iowa caucus fiasco" [Daily Mail]. "During the angry confrontation, Biden supporters yelled out 'People want to listen!' 'Go away!' shouted another. 'Go home!' they scolded the disruptors. The protest was captured on video as a swarm of media descended on the Granite State to cover the primary. 'Folks, I apologize,' Biden told his supporters. 'Everyone saw it!' yelled out the second heckler as he was being escorted out of the venue. 'This is the reason why I'm running. We have to stop this,' Biden said, to applause. Biden's event was hosted by Girls Inc. of New Hampshire, which encourages development girls to achieve goals and resist peer pressure." • Nice advance work! (Nobody seems to have interviewed the protesters….)

Bloomberg (D)(1): "It's 'Groundhog Day' for the Democrats" [RealClearPolitics]. "Perhaps the biggest winner out of Iowa is a man who did not compete there, wisely as it turns out. Mike Bloomberg, the media mogul and former New York mayor, worth at last count an estimated $61 billion, is waiting – he thinks – to bring order and discipline to the Democratic ranks. Without results and speeches from campaign headquarters Monday night, the messaging was left to Bloomberg, who had purchased wall-to-wall ad time. His theme: Only I can defeat Trump, because I have the resources and the big-city track record to do it. Bloomberg will probably spend two or three billion dollars before it's over. I am guessing that it won't be 'over over' when the party meets in convention this summer in Milwaukee. There will be late nights on the floor."

Bloomberg (D)(2): "Trump's best week as president" [National Journal]. "One of the biggest beneficiaries from the confusion is former New York City Mayor Michael Bloomberg, who has poured nearly $300 million on advertising into the Super Tuesday states (and beyond) in hopes of a muddle after the first round of voting concludes. On Tuesday, he pledged to double the investment. For his audacious plan to succeed, he needed a combination of unlikely scenarios to take place: Biden collapses, Sanders surges, and the race remains cloudy in the run-up to the delegate-rich March primaries. He's gotten everything he's hoped for—and more. But Bloomberg still will have trouble putting together a broad coalition that would lock down a majority of delegates before the convention. He's building a following with suburban moderates and electability-focused voters. Unlike Biden, who draws strong support from African-Americans and working-class whites, he'll face challenges on those fronts. His stop-and-frisk policies as New York City mayor will invite scrutiny from his rivals before Super Tuesday rolls around. At a time of populist anger coursing through the party, his campaign will be a tough sell to blue-collar voters who reject the party's ascendant liberalism but aren't on board with the elite centrism that Bloomberg represents."

Sanders (D)(1): "Upstate GOP leaders plotting to impact SC Democratic primary by boosting Bernie Sanders" [Post and Courier (jk)]. "A group of prominent Upstate Republicans is preparing to launch a wide-scale effort this week to encourage GOP voters across South Carolina to vote for U.S. Sen. Bernie Sanders in the Feb. 29 Democratic primary, The Post and Courier has learned. The Republican plan to impact the Democratic race, emerging just weeks before the "First in the South" primary, has two goals: Boost the candidate who the Republicans believe presents the weakest general election threat to President Donald Trump and pressure Democrats to support closing state primaries in the future. South Carolina has open primaries, meaning voters do not have to register by party and can participate in either party's contest. But some conservative activists have long pushed to change that, arguing it would ensure a more pure party process, and they are hoping this effort will win over Democrats to that cause." • I love the addition of a venal motive at the state level. So often important! Also, I guess O'Keefe is off the case, for now?

Sanders (D)(2): "The DNC can't steal the election from Bernie Sanders despite the Iowa chaos" [Bhaskar Sunkara, Guardian (Re Silc)]. "[F]ellow Bernie Sanders supporters hear my plea – we gain nothing by playing into the idea that the process is so stacked against us that we can't win. For one, saying that elections are all "hacked" or manipulated nowadays is a great way to encourage working people not to come out and vote. Why bother supporting an insurgent candidate, if the outcome is already assured? Beyond that, this emphasis is a distraction from both the economic concerns that Bernie Sanders excels at talking about and the grassroots organizing that's propelling him so far this campaign."

Sanders (D)(3): "The Iowa debacle is a boon for Bernie" [The Week]. "'[M]ost important is that the campaign of Sanders' major rival, Joe Biden, seemingly collapsed in Iowa…. New Hampshire votes next, and Sanders is currently leading polls there by nearly 10 points. Even with a tie or narrow defeat in Iowa, he should be able to win the state easily — putting him in an ideal position to scoop up Nevada and maybe even South Carolina. From then he could very well turn Super Tuesday into a rout. Nationally, Sanders has closed the polling gap with Biden from nearly 10 points in early January to just over 3 points now. A humiliating defeat in Iowa and then New Hampshire is going to severely dent the perception of electability that is the only possible justification for nominating Biden."

Sanders (D)(4): "Only Assh*les Bitch About Sanders Supporters Being Rude Online" [Caitlin Johnstone]. "Bernie supporters have gotten very good at giving bad faith manipulators their anger instead of their sympathy. In 2015 it wasn't uncommon to see such manipulators receiving calm, rational responses to their smears explaining that Bernie is not actually an evil unelectable Marxist who hates women and loves rape. Now in 2020 such smears receive a mountain f*ck offs from grizzled veterans who understand exactly what game is being played here. They do not extend their sympathy to people who are trying to manipulate how they think, and rightly so." • I believe the euphemism is "glass bowl."

Warren (D)(1): "Elizabeth Warren Has a Movement. You Just Don't See It Yet." [The Nation]. "Warren has been quietly building a movement, and in the closing days it became apparent that it's a women's movement. Whatever happened, she clarified her campaign's rationale in [Iowa's] grueling Thunderdome…. Warren didn't set out to be the Resistance Mom candidate. That was New York Senator Kirsten Gillibrand, who had to drop out last summer. But she became one, maybe because of the sexism she faced as the primary unfolded, or maybe because she was trying to be all along." • Yes, that pivot has been evident for some time.

* * *

More on the Iowa debacle:

"What Happened in Iowa?" [Cook Political Report]. "No one will look back and blame the Iowa caucus if Trump wins reelection in November. However, there is a lot in the results for Trump supporters to like. First, the lower-than-expected turnout (closer to 2016 than 2008) calls into question whether having so many choices is making it harder for many Democrats to make a choice. Additionally, the more muddled outcomes and close bunching we see, the higher the probability no candidate will win a majority of delegates by the convention in July, making Democrats' task of achieving party unity much more difficult." • First, we don't have the vote totals, so it's premature to make judgments about turnout. Second, should we be assuming that all the insiders are already assuming that we're headed toward a brokered convention?

"The Iowa Caucus Could Go Very Wrong" [The Atlantic]. Written just before the caucus, good call. Yes, the recommendations made by the DNC's Unity Reform Commission complicated the process. That said, the new requirement for preference cards absolutely saved whatever legitimacy the caucus still has. Imagine if there had been no paper record!

Stoller, shorter:

It helped Tara McGowan, David Plouffe, @TVietor08, @jonfavs, and the grifters who run the Democratic electoral infrastructure. That's the point. They are rigging elections so a Obama-era political consultant can buy a new boat. They aren't even after anything meaningful. https://t.co/MnDTHo69Uj

— Matt Stoller (@matthewstoller) February 5, 2020

In Ian Welsh's classic formulation: "[Politicians sell out cheap] because it's not their money. It's like selling your neighbor's car for twenty bucks.".

Stoller, longer: "Iowa Caucuses, the Blob, and the Democratic Party Cartel" [Big]. "It's always been a bit of a puzzle for me to define just what the Democratic Party is. There are no formal membership dues, and registration varies by state. Candidates can sometimes run for the party nomination without being a member. And that leaves out the actual mechanisms of governance, the think tanks, banks, corporations, and law firms in which the various policy experts work as a sort of shadow government…. One of the better books on the Democratic Party comes from a former Joe Biden staffer, Jeff Connaughton, who coined the term "the blob" to denote the network of lawyers, lobbyists, Congressional staffers, foreign policy experts, podcasters, media figures and pollsters who comprise the groupthink of the Democrats. These people know each other, marry each other, take vacations together, book each other on shows, hire each other, and work together on policies and campaigns. It's not a conspiracy, it's a community. But that community, if it becomes immune from external pressure, can become dangerous. And that's what happened in Iowa." • I will have a comment on this, but now I have to put in a laundry. Back soon:

Asked "Cock-up or conspiracy" (or, as we say in this country, "stupid or evil") I answered:

A network of cronies exploiting self-created chaos opportunistically is my first cut. (I don't think, in other words, that "somebody picked up the phone.") Old pros all know each others moves, and they know their common enemies. For example, increased security is a top-down directive. Hand-marked paper ballots hand-counted in public is off the table. Hence an app is designed, badly, because there's no funding for a good app, and nobody gives a sh*t anyhow, and I'll be gone, you'll be gone. And then, a happy outcome that surprises even them! It's kinda like giving the American Indians smallpox blankets. You don't know exactly which tribes and Indians will die but the effect is an enormous stressor and ultimately the right enemies are harmed.

John D. McDonald created a sociopath named Howard Brindle, who booby-trapped his environment, for fun. Some operatives seem to be to be like that.

* * *
Our Famously Free Press
Love me, love me, love me (UserFriendly):

.@democracynow has frozen out longtime guests who criticize the Syria proxy war, Russiagate, and Ukrainegate, but don't worry — it will platform Iraq war propagandist @davidfrum . 👍🏼 https://t.co/V0rsgVz1Sp

— Aaron Maté (@aaronjmate) February 4, 2020
Realignment and Legitimacy
"We're Never Going to Get Our "Have You No Sense of Decency, Sir?" Moment" [Slate]. "Only a few months after McCarthy's Wheeling speech, freshman Sen. Margaret Chase Smith, a moderate Republican from Maine, gave a speech condemning McCarthy's methods, which she called the 'Declaration of Conscience.' This was the first public anti-McCarthy proclamation by a politician, one that could have been the 'no sense of decency' moment but wasn't—because the party wasn't ready. Smith penned what we might now call an 'epic takedown' of McCarthy without ever mentioning him by name. 'The American people are sick and tired of being afraid to speak their minds lest they be politically smeared as 'Communists' or 'Fascists' by their opponents,' Smith wrote. 'Freedom of speech is not what it used to be in America.'" • Happy, innocent times…

"Billings legislator who insisted Constitution allows shooting socialists says he won't resign" [Billings Gazette]. "Garcia could not to point to where in the Constitution it says socialists could be shot or jailed."
Stats Watch
Shipping: "Bulk carrier American Commercial Barge Line Co. is seeking a safe port in bankruptcy. The domestic waterways heavyweight plans to reorganize its business in chapter 11 through a deal with lenders that would cut about $1 billion of debt from its books" [Wall Street Journal]. "[T]he Platinum Equity LLC-backed company has been grappling with multiple challenges, from flooding in the Upper Midwest to tough industrial market conditions. The U.S.-China trade war and sagging manufacturing output has hurt demand for raw materials, striking a blow to the company's main business moving commodities and industrial cargo along the Mississippi River and other U.S. tributaries on its 3,500-barge fleet." • Not sure the economy can be all that great if this is happening.
Manufacturing: "Greatest Short Squeeze of All Time?" [The Reformed Broker]. "Now this is just breathtaking – I have no skin in the game on this one but cannot stop watching it. I think what's happened with Tesla recently represents the greatest short squeeze of all time. A rally since around October when they surprised to the upside in an earnings report has just culminated in an explosive 100% year-to-date gain at this morning's open…. I'm not sure we'll ever see a short squeeze this epic ever again in our lifetimes. In dollar terms it has to be the biggest for the United States." • Gotta hand it to Elon, even if he treats his workers badly and can't run a paint booth.
Tech: "Facebook board adds Zuckerberg's pal, Dropbox's CEO" [TechCrunch]. "Shareholders have repeatedly tried to oust Facebook's chairman Mark Zuckerberg. The board has repeatedly rejected that demand. Outside investors are unlikely to get much help with that push from Facebook's newest board member: Dropbox co-founder and CEO Drew Houston. The addition of Houston is the first since the departure of Dr. Susan Desmond-Hellmann from the board in October. She was the lead independent director; that role remains empty. While the "independent" status relates to financial ties, business aside, Houston and Zuckerberg's personal relationship might have complicated the storage startup leader assuming that position. Zuckerberg and Houston have been close for eight years, appearing in photos together since at least 2012 when they rode around the exclusive Allen & Co Sun Valley conference together (seen above)."
* * *
Today's Fear & Greed Index: 55 Neutral (previous close: 46 Neutral) [CNN]. One week ago: 53 (Neutral). (0 is Extreme Fear; 100 is Extreme Greed). Last updated Feb 4 at 1:04pm.
The Biosphere
"Photos of 'king tides' globally show risks of climate change" [Associated Press]. "A network of volunteer photographers fans out around the globe during so-called king tides to capture how high the waterline gets and where the water goes. They then upload the images — many with geolocation data embedded — for use by scientists, policymakers and even city planners as they study and prepare for the effects of climate change. The photos show where flooding occurs on specific roads, or give clues about whether it's safe to build new housing, for example, near an eroding bluff." • Citizen science!
A thread for soil fans:
Today I want to discuss a way to fix carbon that could feed us well, & save the honey bees. We'll go down the silk road to Kazakhstan & find the wild ancestor of Apples living in an endangered Garden of Eden & come back w the possibility of changing our world. You coming? 1/? pic.twitter.com/N7Ane76AjG

— Build Soil & Make Refugia (@BuildSoil) January 4, 2019
"A Prairie Flower That Flourishes With Fire" [New York Times]. "Purple coneflowers, also known as echinacea angustifolia, produce more seeds in years following fires, the new study shows, not just because there are fewer competitors for resources, but because a fire "also changes the mating opportunities," said Stuart Wagenius, a conservation scientist at the Chicago Botanic Garden. Dr. Wagenius, who led the research, tracked a 40-hectare plot, or nearly 100 acres, of prairie land in Minnesota for 21 years as part of the Echinacea Project. The study found that coneflowers produced more seeds and were more genetically diverse in plots that were burned every few years, compared to those where fires were prevented." • Makes me wonder if the same logic, although with different seeds, applies in Australia.
Health Care
Good news:
As we wait for Iowa results, one winner is already clear: In last night's entrance polls, Medicare for All was backed by a whopping 6 in 10 Iowa caucus goers. Back when I was a health insurance exec, this literally would have been my worst nightmare. (1/5) https://t.co/chltxnqZiK

— Wendell Potter (@wendellpotter) February 4, 2020
Class Warfare
"How knitters got knotted in a purity spiral" [Unherd]. "while a purity spiral often concerns morality, it is not about morality. It's about purity — a very different concept. Morality doesn't need to exist with reference to anything other than itself. Purity, on the other hand, is an inherently relative value — the game is always one of purer-than-thou…. It's not just another word for 'woke culture', or even 'cancel culture', or 'virtue signalling'. Even though intersectional social justice is a pretty great breeding ground for purity spirals, it is one among many. Nor is it confined to the Left: neo-Nazi groups offer some of the clearest examples of purity spirals: the ongoing parsing of ethnic purity into ever-more Aryan sub-groups…. A purity spiral propagates itself through the tipping points of preference falsification: through self-censorship, and through loyalty tests that weed out its detractors long before they can band together. In that sense, once one takes hold, its momentum can be very difficult to halt. Our [BBC] documentary analysed just two latter-day purity spirals — Instagram knitting culture and young adult novels. Both seemed perfectly-sized to be taken over — they were spaces big enough to have their own star system, yet small enough for the writ of a dominant group to hold." • "Preference falsification": "Preference falsification, according to the economist Timur Kuran, is the act of misrepresenting one's wants under perceived social pressures. It happens frequently in everyday life, such as when we tell the host of a dinner party that we are enjoying the food when we actually find it bland… Preference falsification, according to the economist Timur Kuran, is the act of misrepresenting one's wants under perceived social pressures. It happens frequently in everyday life, such as when we tell the host of a dinner party that we are enjoying the food when we actually find it bland." • Seems relevant! (This piece comes from a right reaction to what is classified as "intersectional social justice ideology," so I would be interested in reactions from any actual knitters in the readership.
Get a job!
I had to get a background check for my job, and it turns out the report is a 300+ page pdf of every single tweet I've ever liked with the work "fuck" in it.

Enjoy your dystopian bs! *waves*

— bruise almighty (@kmlefranc) January 27, 2020
News of the Wired
"Johns Hopkins Scientists Give Psychedelics the Serious Treatment" [Scientific American]. "[L]ate last year the highly respected institution Johns Hopkins University—the U.S.'s oldest research university—launched a dedicated center for psychedelic studies, the first of its kind in the country and perhaps the world's largest. With work now underway, the center is aiming to enforce the strictest standards of scientific rigor on a field that many feel has veered uncomfortably close to mysticism and that has relied heavily on subjective reports. Early results have been promising and seem poised to keep the research on a roll."
"What the other side of the coin tells us about local economies" [Financial Times]. "When metal for coins became scarce during the first world war, the Reichsbank let German towns print their own cash. While the central bank might have hoped only to alleviate a cash crunch, it ended up unleashing a wave of creativity. The richly decorated and colourful notes, known as Notgeld or "emergency money", are currently on display in the British Museum's money gallery, a spectacular record of a turbulent time…. Many of the Notgeld feature nationalist heroes like Paul von Hindenburg, and one series calls for the return of Germany's colonies. Others expose dark and violent sentiments: one from Tostedt shows lynched Jewish 'profiteers.' • And now the story: "[L]ocal currencies such as the Bristol pound — reported last week to be on the verge of collapse — tell us more about the subcultures, countercultures and local identities often hidden from view. While it may no longer have the funds to keep going, the Bristol pound was launched in 2009 to stimulate the city's economy by trying to keep funds within the area. The theory went that currency that could only be spent locally would stop "leaking out" and help expand the overall economy…. In [the Miracle of Wörgl], the printed money was used to pay wages and workers accepted it because the town let them use it to pay their tax arrears. In Bristol there was little incentive beyond civic feeling." • I should have filed this under MMT!
* * *
Readers, feel free to contact me at lambert [UNDERSCORE] strether [DOT] corrente [AT] yahoo [DOT] com, with (a) links, and even better (b) sources I should curate regularly, (c) how to send me a check if you are allergic to PayPal, and (d) to find out how to send me images of plants. Vegetables are fine! Fungi and coral are deemed to be honorary plants! If you want your handle to appear as a credit, please place it at the start of your mail in parentheses: (thus). Otherwise, I will anonymize by using your initials. See the previous Water Cooler (with plant) here. Today's plant (IM):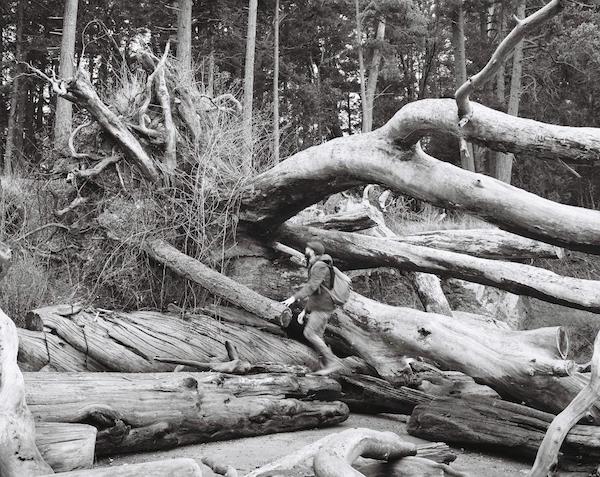 Gorgeous texture. The composition reminds me of something my mentor, the late NC commenter Isolato once said was his goal: To make the eye dance.
* * *Readers: Water Cooler is a standalone entity not covered by the annual NC fundraiser. So if you see a link you especially like, or an item you wouldn't see anywhere else, please do not hesitate to express your appreciation in tangible form. Remember, a tip jar is for tipping! Regular positive feedback both makes me feel good and lets me know I'm on the right track with coverage. When I get no donations for five or ten days I get worried. More tangibly, a constant trickle of donations helps me with expenses, and I factor in that trickle when setting fundraising goals:
Here is the screen that will appear, which I have helpfully annotated.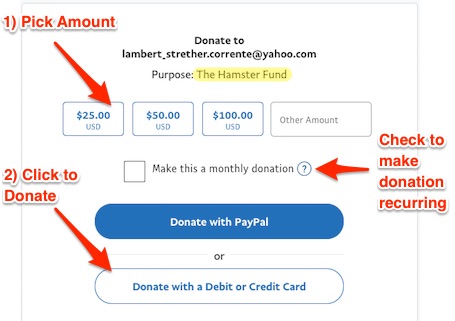 If you hate PayPal, you can email me at lambert [UNDERSCORE] strether [DOT] corrente [AT] yahoo [DOT] com, and I will give you directions on how to send a check. Thank you!

Original Source